Browns Legend Frank Stams is Ready to Set Sail on the Browns Fan Cruise
"Browns Nation, this [cruise] is going to be the most fun you can legally have in international waters" – Frank Stams
Catch Up With Frank Stams
Get ready for nonstop entertainment and laughter as Cleveland Browns legend Frank "The Tank" Stams joins the Burning River Sportscast for a hilarious interview.
Frank takes us down memory lane, sharing side-splitting stories from his days playing for the Browns in the early 1990s. From his unique journey to Cleveland after a secret scouting mission to his adventures going out to dinner with Bernie Kosar, Frank's stories highlight the camaraderie and personalities of his former teams.
Most importantly, Frank gives Browns fans an exclusive preview of the Browns Fan Cruise he'll be joining in 2024. His infectious energy will get you pumped up for the cruise's parties, events, and quality time spent with Browns greats sailing the open ocean.
After watching this interview, you'll be ready to book your cabin to ensure you don't miss out on all the fun!
On the Field With Frank Stams
Frank "The Tank" Stams had an impressive football journey from Northeast Ohio to the pros. He first made a name for himself as a high school star at St. Vincent-St. Mary in Akron, developing into a top recruit. Stams took his talents to Notre Dame where he played fullback before switching to linebacker under coach Barry Alvarez.
This position change proved fateful, as Stams went on to help the Fighting Irish win a national championship in 1988. His standout play for the dominant Irish defense made Stams an NFL prospect. He was drafted by the Los Angeles Rams in 1989.
Though Stams played for the Rams for a few seasons, the Ohio native dreamed of suiting up for his hometown Cleveland Browns. In 1992, he got his wish when the Browns acquired Stams in a trade with the Rams. From 1992-1995, Stams thrilled his local fans by playing linebacker for Cleveland.
Teaming up with stars like Bernie Kosar, Stams left an indelible mark on the Browns during his four seasons. He brought passion and leadership to some talented Cleveland teams in the early 1990s. Stams' football journey came full circle when the local kid got to play for Northeast Ohio's beloved Browns.
Life After the NFL for Frank Stams
After hanging up his cleats, Frank Stams found ways to stay involved in the community that supported him throughout his football career. He continues giving back to Northeast Ohio through his work with the Cleveland Browns Foundation. Stams participates in multiple charitable initiatives sponsored by the Foundation, like the Adaptive Football League supporting those with physical and mental challenges.
Stams also served as the President of the local chapter of the NFL Alumni organization for several years. In this role, he helped raise over $100,000 for Special Olympics Ohio.
Giving back to the city of Cuyahoga Falls that raised him, Stams ran for and won a seat on city council. He takes a bipartisan approach as councilman, aiming to improve life for all his constituents.
When he needs a football fix, Stams co-hosts a podcast called "In the Dawg Pound" with former Browns teammates like Hanford Dixon and Mike Tomczak. On the podcast, Stams gets to reminisce about his playing days and sound off on the current state of the team he loves. Though his playing days are done, Stams finds fulfillment through service, local government, and staying connected to Browns football through media endeavors. He continues to be a proud ambassador for both the Cleveland Browns and the Greater Cleveland community.
All Aboard the Browns Fan Cruise
When asked what he's looking forward to most on the upcoming Browns Fan Cruise in March 2024, Stams said: "What I'm looking forward to most is the time on the ship. We've got a couple of days at sea where, you know, there's going to be, you know, just, it's just us. And, and, and the people coming on to enjoy the experience of players and, and the fans and the Browns fans and Browns Nation."
Stams is ready to interact with fans throughout the cruise – whether at dinner, on the dance floor, or just hanging out on deck. He can't wait to make new friends among Browns Nation out on the open ocean!
If you're still on the fence about booking your ticket for the Browns Fan Cruise, Stams has this message: "Browns Nation, this is going to be the most fun you can legally have in international waters."
We can't wait to cruise with Frank "The Tank" Stams and the rest of Browns Nation!
What are you waiting for Browns fans? Reserve your cabin today and get ready to hit the high seas with Frank Stams and other Browns legends in March 2024! This is your chance for the ultimate fan experience – don't miss the boat!
With Frank Stams and other Browns alumni joining the cruise, it's sure to be an unforgettable experience for any Cleveland football fan. Enjoy sun, fun, and football with your favorite players!

Set Sail with the Cleveland Browns in 2024
Don't miss the Ultimate Browns Fan Cruise Adventure. Book your Stateroom Today.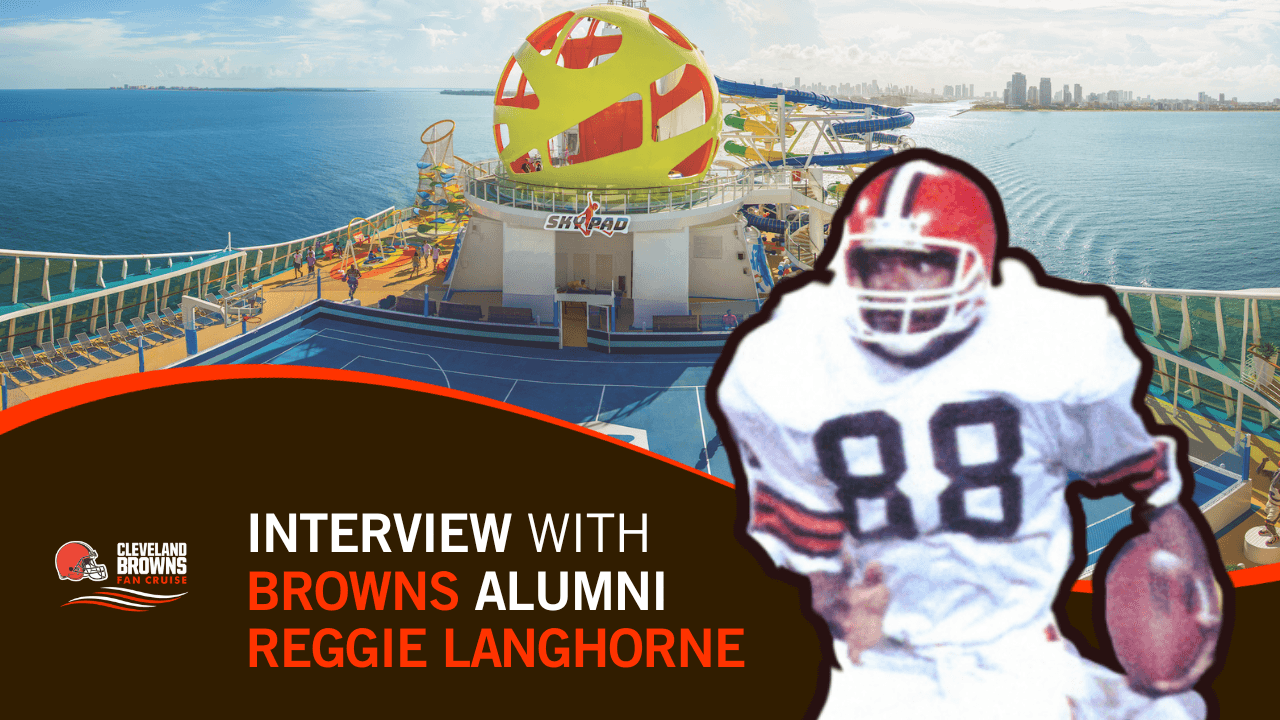 Reggie Langhorne takes us on a journey through his NFL career, his passions post-retirement, and his anticipation for the Browns Fan Cruise.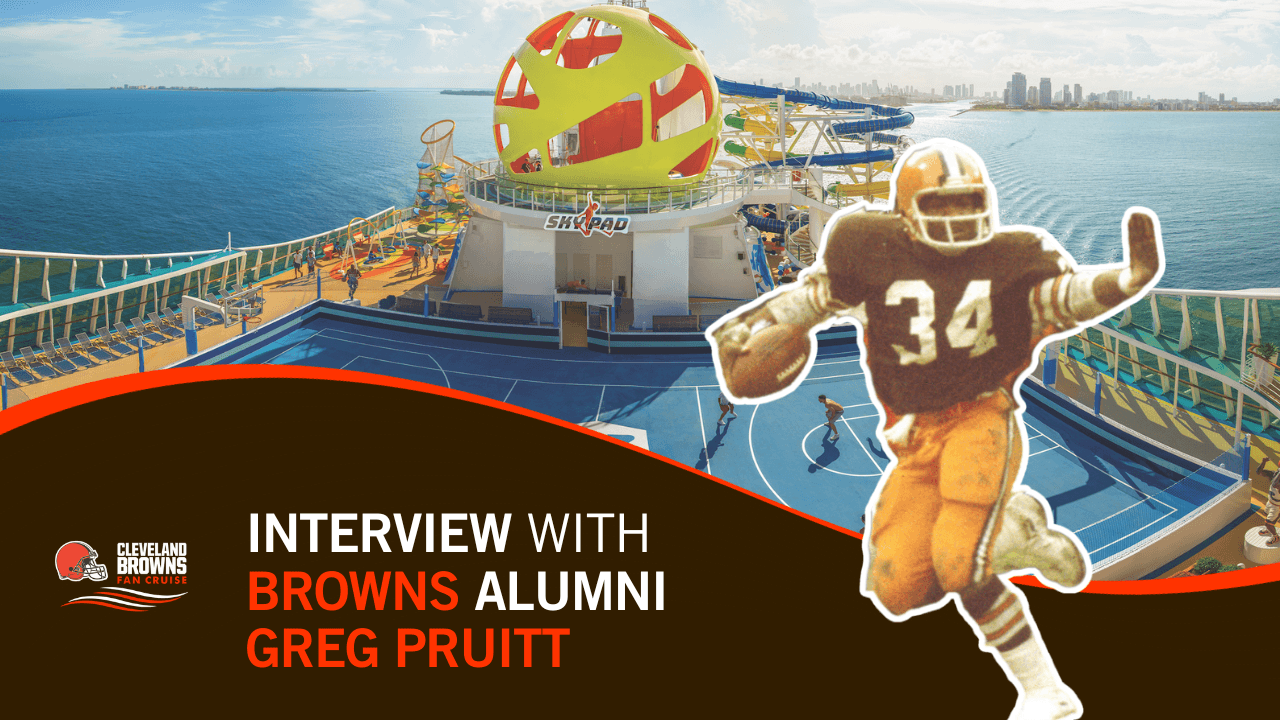 Explore our exclusive interview with Browns legend Greg Pruitt. Delve into his NFL memories, life after football, and excitement for the Browns Fan Cruise 2024. Perfect for every Browns fan!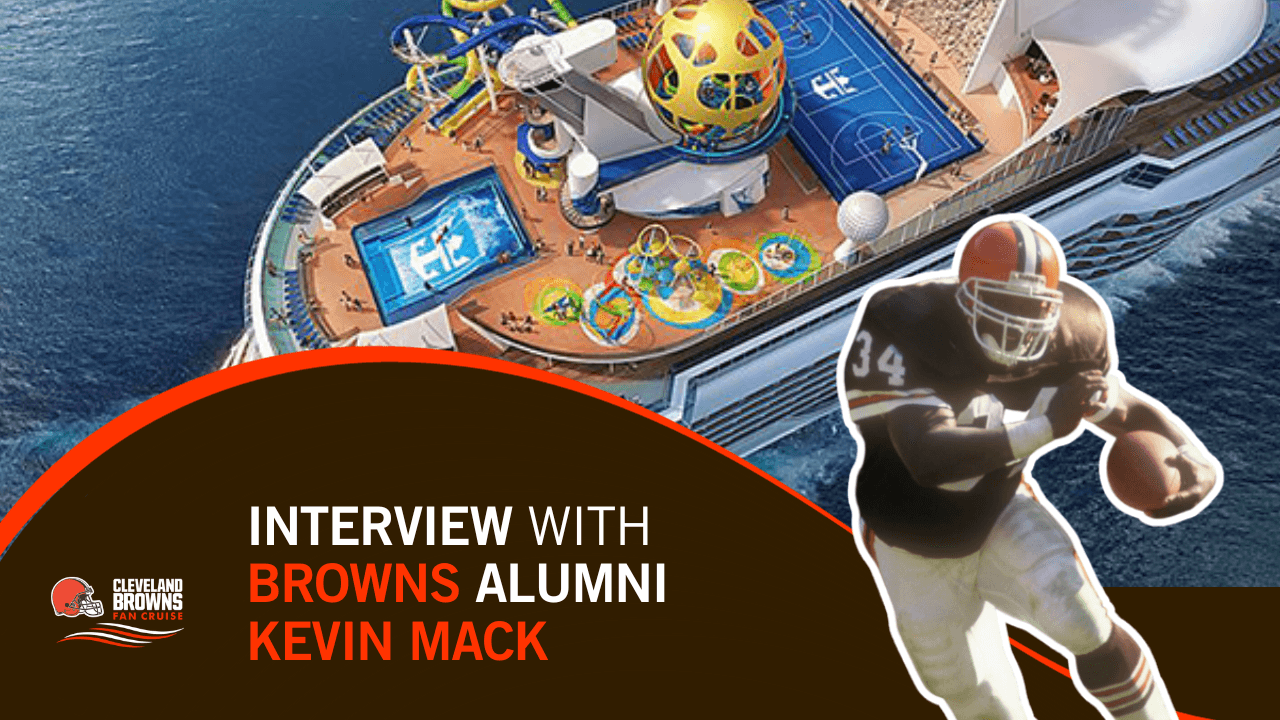 Dive into our exclusive interview with Cleveland Browns legend Kevin Mack. Discover his NFL journey, life after football, and excitement about the Browns Fan Cruise. A must-read for every Browns fan!