Cleveland Browns Legend, Eric Metcalf, Talks NFL Career and Upcoming Browns Fan Cruise
"The Browns fan cruise is a time for Browns fans to get together on a cruise with former players of the Browns and, and just interact and have fun and be social in a different environment." – Eric Metcalf
Catch Up With Eric Metcalf
Cleveland Browns legend Eric Metcalf recently sat down for an interview to discuss his storied NFL career and his excitement for the upcoming Browns Fan Cruise in March 2024.
On the Field With Eric Metcalf
Metcalf was drafted by the Browns in 1989 and spent several successful seasons in Cleveland as a dynamic playmaker at running back, wide receiver, and return specialist.
Before making it to the NFL, Metcalf was a standout at the University of Texas, where he set numerous school records as a running back, receiver, and returner.
The Browns drafted Metcalf 13th overall in 1989, and he immediately made an impact as a dynamic triple threat.
During his six seasons in Cleveland, Metcalf racked up over 2,000 rushing yards, over 5,500 receiving yards, and over 9,000 return yards. He made the Pro Bowl three times and was named an All-Pro twice. Though the Browns only posted one winning season during Metcalf's tenure, he emerged as a fan favorite for his versatility and electric playmaking ability.
"I absolutely loved my time with [the Browns]…I just loved being able to call myself a Cleveland Brown," Metcalf said when asked about his time in Cleveland. He went on to praise Cleveland fans, saying "whether you win or lose, you will still be appreciated."
After leaving Cleveland in 1994, Metcalf played seven more seasons in the NFL with several teams, cementing his legacy as one of the most versatile offensive weapons of his era. He continued to rack up return touchdowns and receiving yards until retiring after the 2001 season
Life After the NFL for Eric Metcalf
Though Metcalf's incredible playing career ended in 2002, he has remained highly active in football and business ventures since retiring from the NFL.
Metcalf has stayed involved in the sport through media roles like hosting pre-game and post-game shows for the Cleveland Browns as an analyst. He also works as a consultant for Nike, helping identify potential track and field stars at the high school level.
Additionally, Metcalf has branched out into the world of luxury cigars. He launched his own boutique brand called "EM 21s" that offers smokers top-shelf, exclusive cigar varieties. Metcalf has said he is excited to bring his EM 21s cigars on the Browns cruise so he can enjoy smoking with fans in a relaxed atmosphere.
It's clear that though Metcalf is retired as a player, he has not slowed down since leaving the NFL. He has found new ways to apply his knowledge and status in the realms of media, business, and philanthropy. And Browns fans will get a chance to connect with the busy former star during the upcoming fan cruise.
All Aboard the Browns Fan Cruise
However, one of the things Metcalf is most excited about these days is the upcoming Browns Fan Cruise in March 2024. When asked what he's looking forward to most about the cruise, Metcalf said:
"We'll be on a cruise, relaxing, smoking cigars, hopefully having some drinks and just being able to just socialize in a different way."
Metcalf clearly believes the cruise will offer a unique opportunity for fans to interact with former players in a casual setting.
Metcalf explained. "You know you're going to be on this cruise with us for a few days. And so everybody can just relax and have fun and enjoy the moment. I think that makes it a lot more personal. You get to enjoy people more like that when it's just it's just chilling out."
Browns fans have a special opportunity to mingle with legends like Eric Metcalf on the deck of a cruise ship in the Caribbean. Based on Metcalf's excitement, it's an experience not to be missed!
What are you waiting for Browns fans? Reserve your cabin today and get ready to hit the high seas with Eric Metcalf and other Browns alumni in March 2024! This is your chance for the ultimate fan experience – don't miss the boat!
With Eric Metcalf and other Browns alumni joining the cruise, it's sure to be an unforgettable experience for any Cleveland football fan. Enjoy sun, fun, and football with your favorite players!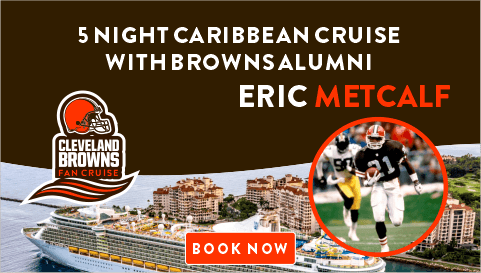 Set Sail with the Cleveland Browns in 2024
Don't miss the Ultimate Browns Fan Cruise Adventure. Book your Stateroom Today.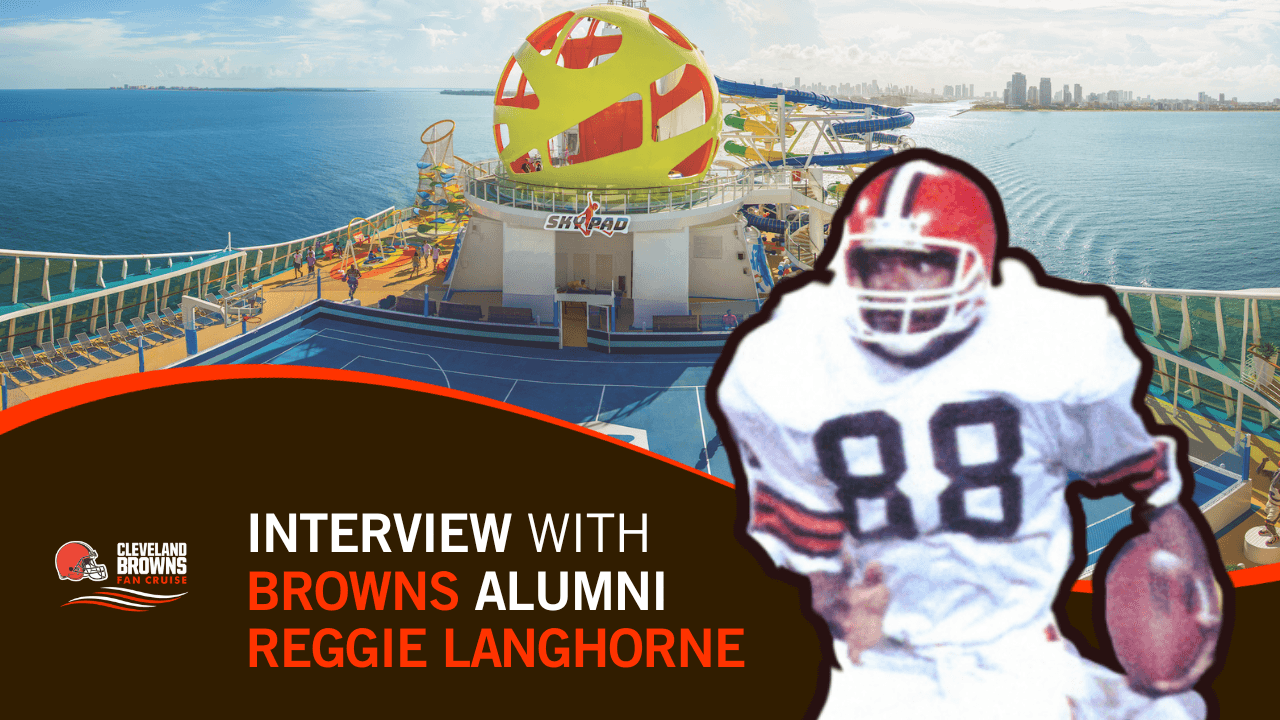 Reggie Langhorne takes us on a journey through his NFL career, his passions post-retirement, and his anticipation for the Browns Fan Cruise.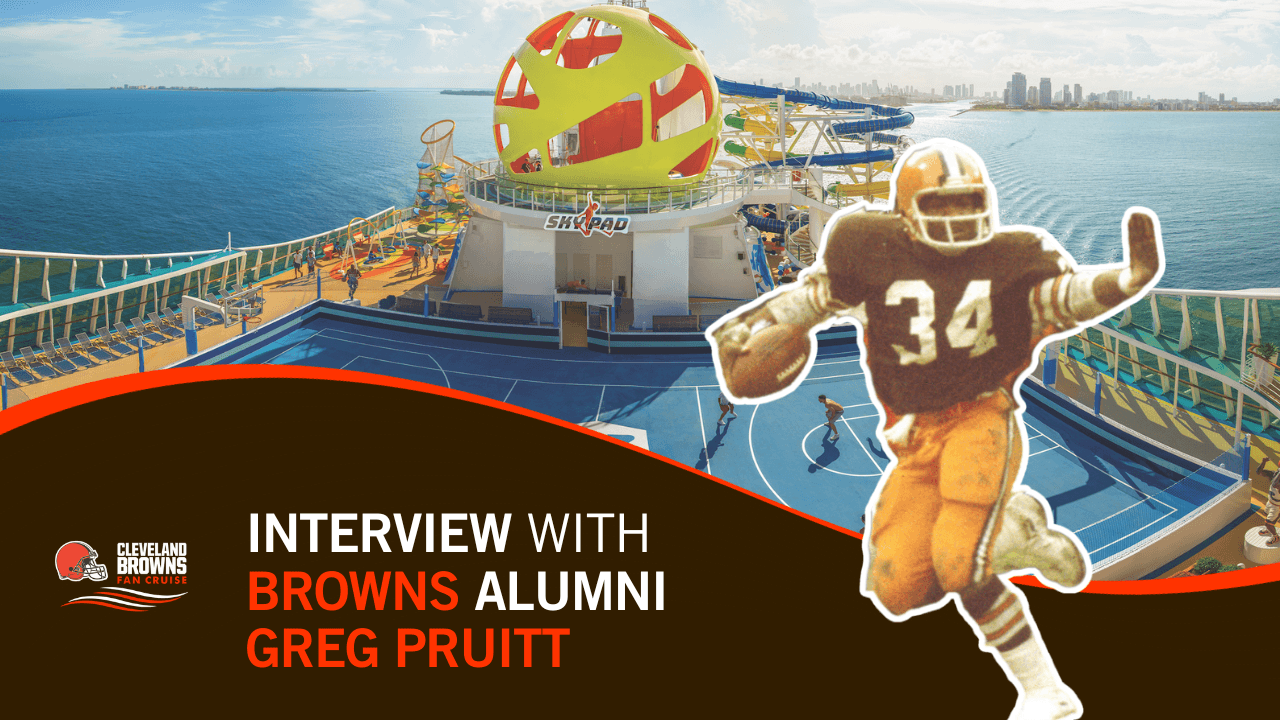 Explore our exclusive interview with Browns legend Greg Pruitt. Delve into his NFL memories, life after football, and excitement for the Browns Fan Cruise 2024. Perfect for every Browns fan!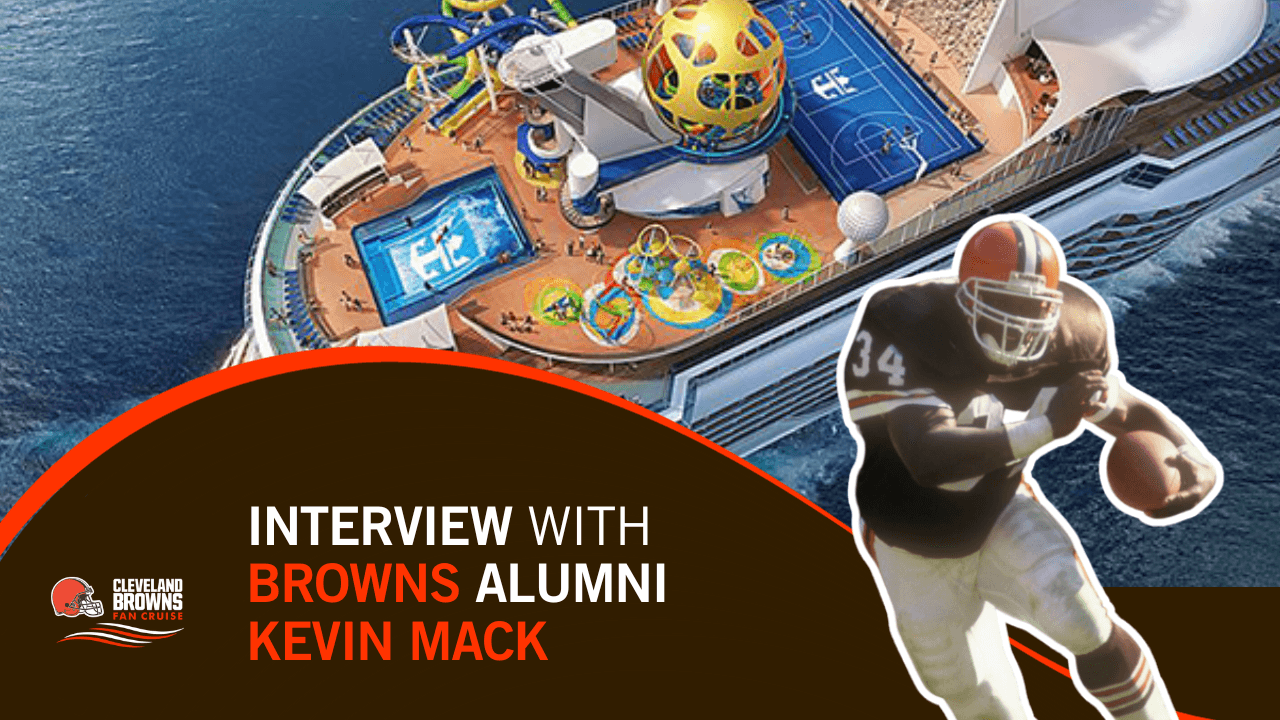 Dive into our exclusive interview with Cleveland Browns legend Kevin Mack. Discover his NFL journey, life after football, and excitement about the Browns Fan Cruise. A must-read for every Browns fan!