"The Browns Fan Cruise is Going to be Amazing" – Catch Up With John Hughes
"The cruise is going to be amazing. I'm really excited to meet all, meet all the new people and really get to hang out with my teammates again." – John Hughes
Catch Up With John Hughes
It's always fun to catch up with Cleveland Browns legends like John Hughes. The big defensive end was drafted by his hometown team in 2012 and spent 5 impactful seasons on the field.
On the Field With John Hughes
A Local Kid Lives His NFL Dream
John grew up in Gahanna, Ohio and became a diehard Browns fan at a young age. He played high school football in the Columbus area before becoming a standout at the University of Cincinnati. Hughes realized his NFL dream could become reality after drawing scout attention during his junior year of college.
Drafted by the Hometown Team
The Browns selected John in the third round of the 2012 NFL Draft. He joined a franchise he had cheered for his whole life. Big John made an immediate impact as a rookie, compiling 34 tackles and 3 sacks.
Leaving it All on the Field
Over his 5 seasons in Cleveland, John Hughes started 39 games and never missed a match. He anchored the defensive line with his size and strength, amassing 125 total tackles, 5.5 sacks, 1 forced fumble, and 2 fumble recoveries. Though the Browns struggled with coaching changes during his tenure, Hughes always represented with pride.
One career highlight was sacking Bengals QB Andy Dalton during a game in Cincinnati – right in front of the fans who had cheered him on in college. Hughes brought down Dalton for his first career sack in the stadium he once called home.
Life after Football for John Hughes
After retiring from the NFL in 2017, John found a new passion in barbering. He went to barber school and now owns his own shop back in Ohio. Hughes stepped away from coaching to be there for his growing family. He and his wife are expecting their third child soon!
All Aboard the Browns Fan Cruise
John Hughes can't wait to set sail with fans and former teammates on the inaugural Browns Fan Cruise in March 2024. "I'm extremely excited. It's going to be amazing," he said. Big John is looking forward to interacting closely with Browns fans on the ship's deck.
A Message for Browns Fans
John encourages Browns Backers fan clubs to get involved and compete for cruise prizes. He predicts a big season for the Browns: "I expect us to get this AFC North, man. I'm excited about what this team is bringing to the table."
We can't wait to cruise with Big John and the rest of Browns Nation!
It was great catching up with Cleveland legend John Hughes. After a memorable career with his hometown Browns, Big John has seamlessly transitioned to life after football. He's finding new passions like barbering while making his family a priority. 
Browns fans will have an amazing opportunity to cruise alongside John and other team greats in March 2024. If Hughes' excitement is any indication, the inaugural Browns Fan Cruise will be an unforgettable experience. 
The Browns Fan Cruise 2024 is shaping up to be an unforgettable experience. John Hughes sums it up best: "This cruise is going to be amazing. It's the first one…It's a big deal, man. I'm excited about it. It's gonna be a great time." 
John and the rest of Browns Nation can't wait to come together and represent on the high seas. The Browns brotherhood doesn't end when players retire – it just continues stronger than ever thanks to devoted fans and alumni. We expect great things from this year's team, but the cruise with John Hughes and the Dawg Pound promises to be a 10 out of 10.

Set Sail with the Cleveland Browns in 2024
Don't miss the Ultimate Browns Fan Cruise Adventure. Book your Stateroom Today.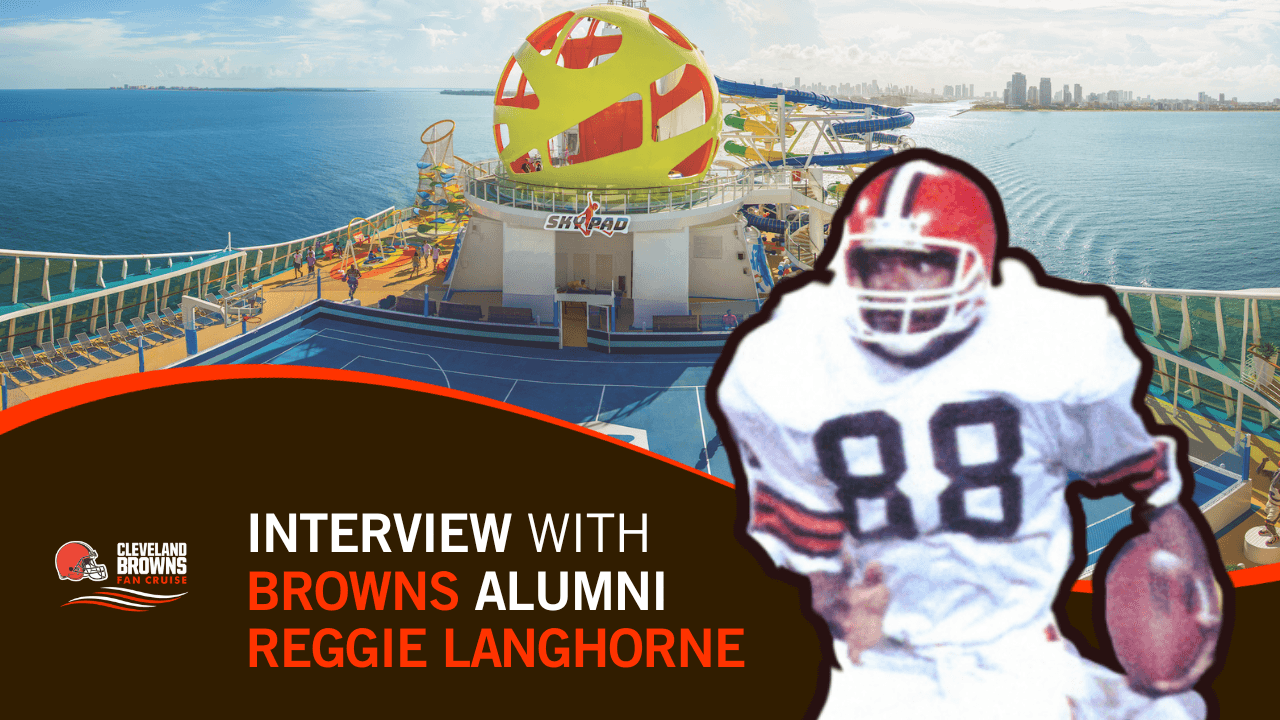 Reggie Langhorne takes us on a journey through his NFL career, his passions post-retirement, and his anticipation for the Browns Fan Cruise.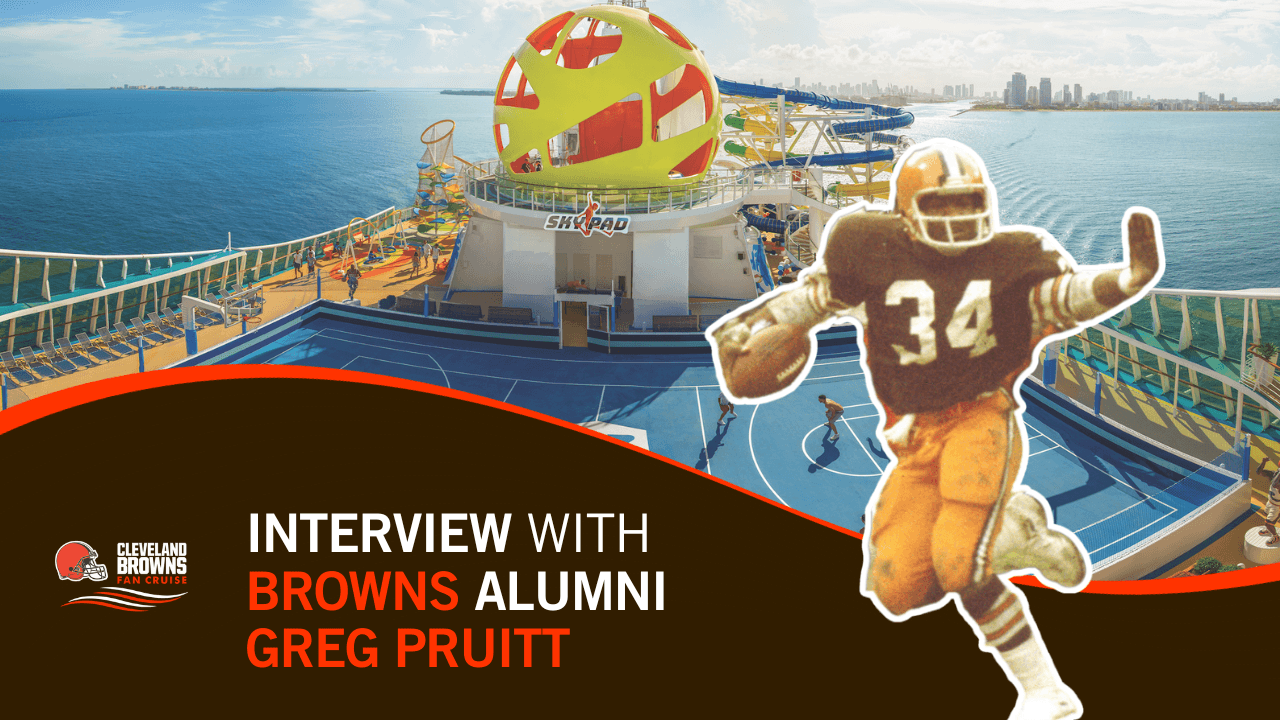 Explore our exclusive interview with Browns legend Greg Pruitt. Delve into his NFL memories, life after football, and excitement for the Browns Fan Cruise 2024. Perfect for every Browns fan!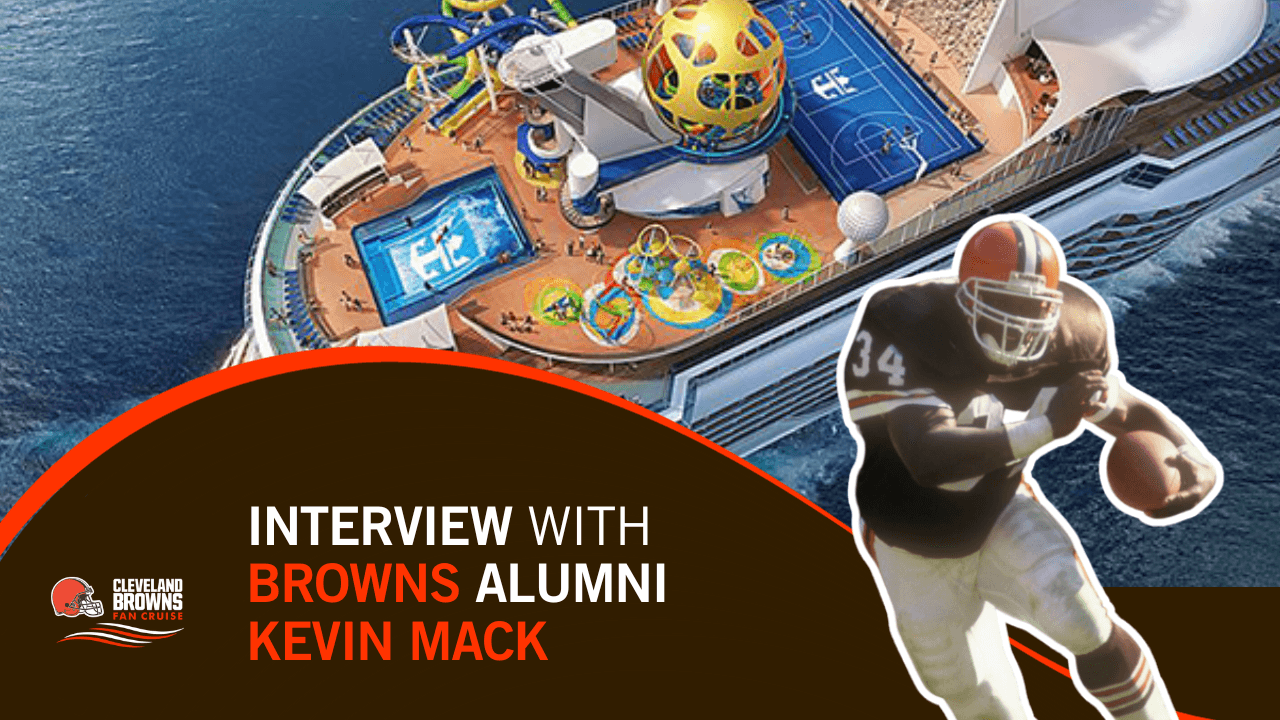 Dive into our exclusive interview with Cleveland Browns legend Kevin Mack. Discover his NFL journey, life after football, and excitement about the Browns Fan Cruise. A must-read for every Browns fan!