Sailing with a Legend: Kevin Mack Talks Football, Life, and the Browns Fan Cruise
Catching Up With Kevin Mack
Welcome to our latest blog post featuring the one and only Kevin Mack, a true Cleveland Browns legend. We recently had the pleasure of sitting down with Kevin for an exclusive interview, now available on our YouTube channel. In our conversation, Kevin shared stories from his impressive career, life after football, and his excitement about the upcoming Browns Fan Cruise.
On the Field with Kevin Mack
From his early days playing college football at Clemson to his stellar career in the NFL, Kevin's journey is nothing short of inspirational. Reflecting on his time with the Browns, Kevin remarked, "Playing for the Browns wasn't just about football; it was about being part of a family, a community that breathes and lives football." His passion for the game and dedication to the team is evident in every word.
Life After Football for Kevin Mack
Life after hanging up his cleats has been busy for Kevin. Currently involved in alumni relations and community engagements, he continues to be an integral part of the Browns family. When asked about his post-football endeavors, Kevin shared, "Football taught me about teamwork and perseverance. I bring these lessons into my work with the community and our incredible Browns alumni."
All Aboard the Browns Fan Cruise
The Browns Fan Cruise, set to sail in March 2024, is a must-attend event for all Browns fans, and Kevin is just as excited as we are. He said, "I can't wait to meet the fans, share stories, and enjoy the cruise. It's going to be an unforgettable experience for everyone aboard." This unique event will offer fans the chance to interact with their favorite Browns legends in a relaxed, fun-filled environment.
Kevin's message to Browns fans is heartfelt and encouraging: "Keep supporting, keep believing. The Browns have one of the best fan bases in the world, and your support means everything to us." His connection with the fans is a testament to his appreciation for their unwavering support over the years.
Our interview with Kevin Mack is a deep dive into the life of a Browns legend who continues to inspire on and off the field. His stories, insights, and passion for the game are a must-watch for any football fan.
Don't miss the opportunity to join Kevin Mack and other Browns alumni on the Browns Fan Cruise in March 2024. Book your stateroom now for an adventure filled with football stories, fun activities, and the chance to meet your football heroes. Secure your spot today and be part of this once-in-a-lifetime experience!
Set Sail with the Cleveland Browns in 2024
Don't miss the Ultimate Browns Fan Cruise Adventure. Book your Stateroom Today.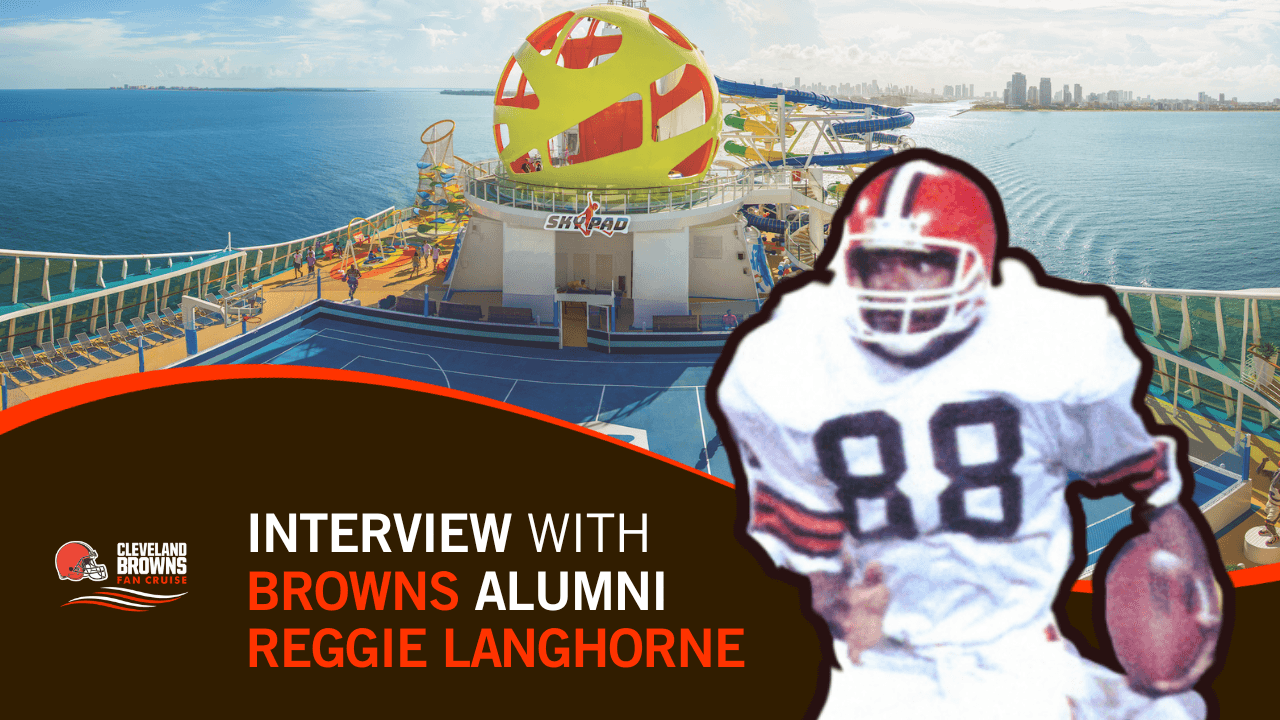 Reggie Langhorne takes us on a journey through his NFL career, his passions post-retirement, and his anticipation for the Browns Fan Cruise.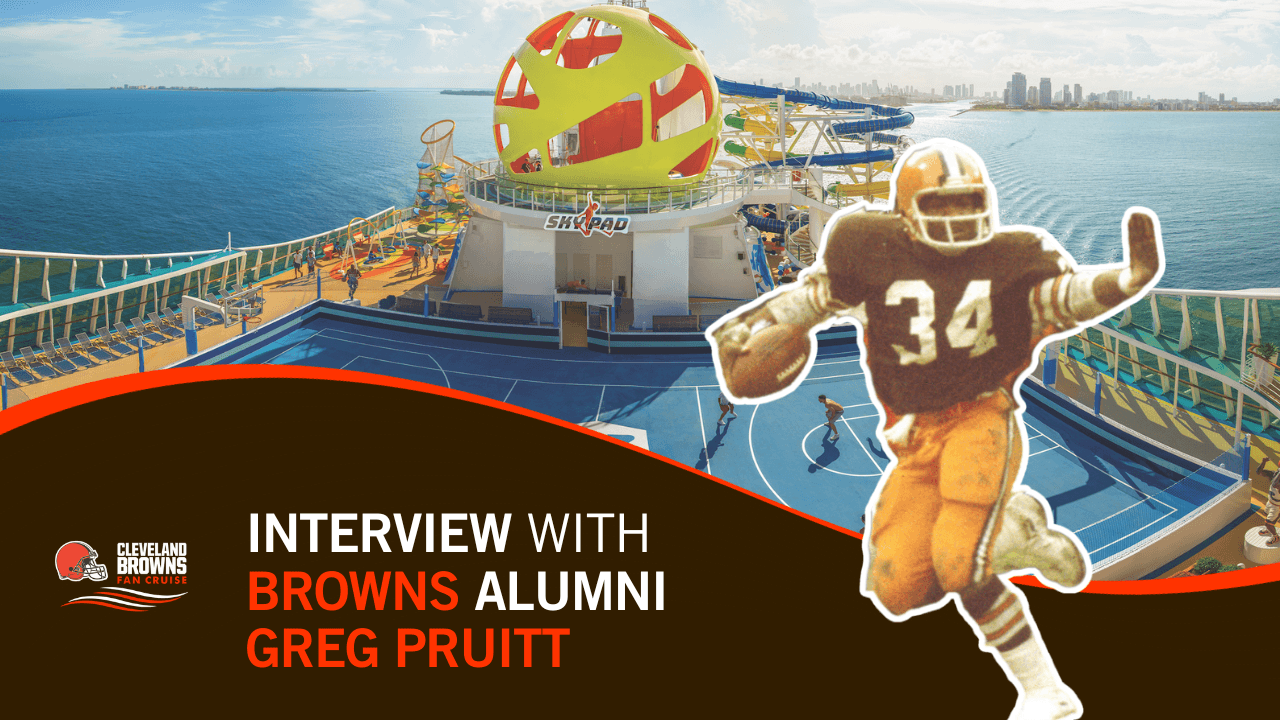 Explore our exclusive interview with Browns legend Greg Pruitt. Delve into his NFL memories, life after football, and excitement for the Browns Fan Cruise 2024. Perfect for every Browns fan!
Join Cleveland Browns legend Frank "The Tank" Stams on the Browns Fan Cruise in March 2024! Frank shares hilarious stories from his playing days and gives fans an exciting preview of what to expect on the ultimate cruise vacation.